About you
Approaching retirement
As you head towards retirement you may be asking yourself questions such as: Can I retire when I'm ready to? Will I have enough money to enjoy my retirement? Can I enjoy my retirement and still have money to leave to my loved ones? Find out how we can help you answer these questions and more.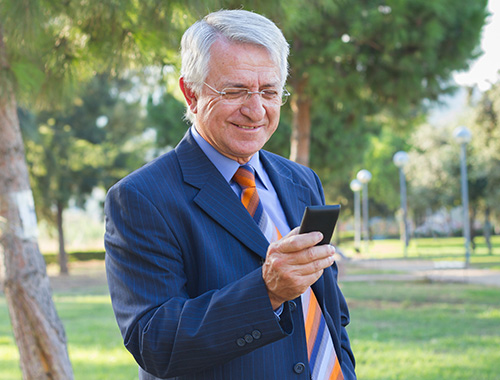 Business owners
As a business owner, you'll have a number of options for funding your lifestyle, both now and at retirement. You may have questions such as: Can I retire without selling my business? Can I use my business to fund my retirement? We'll help you to address these questions and more.
What our clients say
We have used Advice Matters to advise us and manage our finances for over 20 years. At this stage in our lives, we are now seeing things come to fruition and have peace of mind financially that we have reached our goals.
Our friend in Kendal
We've been talking since 1999
I'm very grateful for all Chris's good, solid and useful advice in planning for the future years!
Our friend in London
We've been talking since 2014
I was a bit scared about having a financial adviser until I met Chris Wheatman. He quickly put my mind at rest; no rushing, no selling, just keeping all information simple, in a language I could understand.
Our friend in Bolton-le-Sands
We've been talking since 2019
I have worked with Advice Matters since the business started. Between us, we have regularly reviewed my choice of investments and investment performance. I am pleased to say I am ready for retirement now at the age of 55.
Our friend in Wilmslow
We've been talking since 2004
I have used Advice Matters for about 20 years and have always found them to be a knowledgeable and professional team. My loyalty is to Chris Wheatman personally as he has always been my point of contact. Changing circumstances require changing advice and he has always been able to adapt financial products in a needs-appropriate way.
Our friend in Brazil
We've been talking since 1999
I have been dealing with Advice Matters since I started my first job when I was 17 years of age. The advice that has been given over the past 27 years has been great. Whether it was when I took out my first pension, right through to owning my own house and having to take out life insurance. A company I can recommend to any friends knowing they will be well looked after.
Our friend in Windermere
We've been talking since 1992
Advice Matters have changed my view of IFAs, with a client-focused approach, and a genuine concern for my priorities. I feel that with Chris and his team I have someone really competent at my side.
Our friend in Hereford
We've been talking since 2016
Chris Rhodes
Jane Senior & Phil Whitehurst
Peter Gregson
We're a VouchedFor Top Rated firm
We have been included in the VouchedFor Top Rated 2023 guide, distributed by The Times.
VouchedFor's Top Rated guide aims to identify and celebrate the UK's best financial advice firms, based on client feedback. We are delighted to have been included for a second year in a row.
Better yet, we're Cumbria's only Top Rated firm in 2022 and 2023!
Meet the team
Chris Wheatman is our financial planner. He loves being with our clients; getting to know them and building up strong relationships which will last for many years. However, Chris can only deliver a first-class service with the support of our highly qualified and experienced back-office team.
Chris Wheatman
Financial Planner and Managing Director
Jayne Wynick
Office Manager
Hannah Wynick
Head Paraplanner
Micaela Tadmor
Technical Administrator and Junior Paraplanner
Helen Marwood
Administrator
David Wynick
Project Manager
Our clients
We want to make sure that we're continuing to deliver a first-class service. So we recently surveyed our clients to ask them what they think of Advice Matters and how we help them.
Advice Matters is a trading style of Advice Matters Financial Planning Ltd which is authorised and regulated by the Financial Conduct Authority: 779172
The Financial Ombudsman Service is available to sort out individual complaints that clients and financial services businesses are not able to resolve themselves. To contact the Financial Ombudsman Service please visit www.financial-ombudsman.org.uk.